Happy Thanksgiving Day! (if you live in the USA you know this is a very important holiday. If you don't, keep reading as I have an important message for you).
This is by far my favorite holiday of the year. Our kids are back home, usually for the whole week, we host dinner for the whole family and there is nothing to do, except to be thankful for what we already have.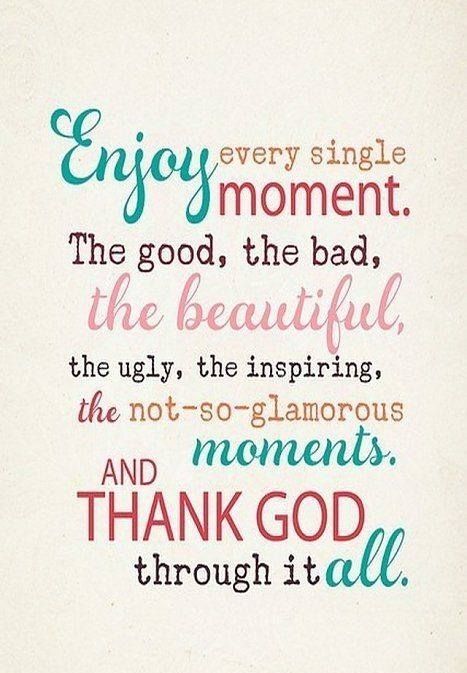 Today, I want to thank you for being in my life!
I want to thank you for your time, your dedication to reading my emails, joining me at the trainings and for making my world a better place.
I wish that you  take the time to be grateful for what ever it is you already have. I wish you can create your next stage of success, your next level of happiness, your next level of abundance from a place of completeness instead of from a place of lack.
Enjoy every single moment. The Good, the bad, the beautiful, the ugly, the inspiring and the not-so-glamorous moments, even the most difficult of experiences can be an opportunity for growth and strength.
Being on a state of gratitude is the FASTEST WAY to create more of what you truly want.
Be thankful through it all.
Each day I am thankful for nights that turned into mornings. Friends that turned into family. Dreams that turned into reality and friendships that turned into love.
With all my love for you! Wishing you the most fabulous of the gratitude days! If you are not in the USA, take a moment to celebrate and be grateful for what you already have.
With all my desire to see you succeed.
2015 Copyright and All Rights Reserved, Erika Ferenczi, ErikaFerenczi.com & Life is Yours, LLC.
---
WANT TO USE THIS ARTICLE IN YOUR NEWSLETTER OR WEB SITE? You can, as long as you include this complete paragraph with it: Erika Ferenczi, ACC, CPC, ELI-MP, EH, MFIN is a Business & Financial Freedom Mentor, Dynamic Speaker, Loving Mom. She is the Founder ofwww.TheUnstoppableFemale.com and Author of: Beyond The Lies ~ The Ways Women Sacrifice Freedom by Relying on Others.  
Erika is a Financial Expert by profession and a Business Mentor by heart. She specializes in helping business owners get more clients and double or even triple their income in record time.   Erika believes that you are not free until you are financially free and that the moment you turn your business into your life's mission and you learn the art of marketing and sales you can not help but succeed and she is eager to show you how.