By Erika Ferenczi ACC,CPC, ELI-MP, EH, MFIN
Have you ever heard that special someone, whether it be a relative, a friend, or someone close to your heart say: This year I will____________ (you fill in the blanks) lose some weight, stop smoking, spend more time with my children, be a better parent, earn more money, launch my business…. the list goes on.
Have you ever caught yourself silently or maybe discreetly rolling your eyes because you have heard this same story over and over again? You have heard that same statement so many times you already know that it is not going to happen, so why raise your hopes?
The thing is that having great intentions is a fantastic start, although sadly, if they are not followed through, very likely failure will result. We have all made our share of New Years Resolutions. Unfortunately, it has been proven that only 8% of those who make New Years resolutions are successful in seeing the fruits of their intentions.
Most people lose their inspiration and motivation after only a couple of weeks, giving up on their dreams, their resolutions, and failing to change that situation they so desperately wanted to change in the first place. I believe resolutions are a great start though, since they help you think about what actually happened, what you would like to change.
They give you HOPE, they make you SMILE, they make you and others think about POSSIBILITIES and paint a brighter future in your mind. But realizing the fruit of our resolutions is not easy, mainly because they often demand from us a profound change in our longstanding beliefs, behaviors, feelings and actions; it calls for changes we are unaccustomed to making.
Furthermore, since a resolution is usually a commitment one makes to oneself, it is that much easier to give up on. The unfortunate part is that until cherish YOU and YOUR objectives as much as you value those of others around you, nothing will change. So come on!
Wake up! This is about you. It is about your value, your dreams, your desire, your life, and it is of paramount importance.
However, stop lying to yourself: it won't be easy. The question you need to ask yourself is whether the effort will be worth the rewards…. again, for you, NOT for someone else!
Go ahead – Make the commitment to yourself. Decide first what exactly you have to do to make it happen. What must you do to ensure that you do not stop short in the pursuit of that desire?
Decide whether you will commit to YOU or let yourself down, because if you do not follow through on your intentions, that is exactly what you are doing.
With all my Love,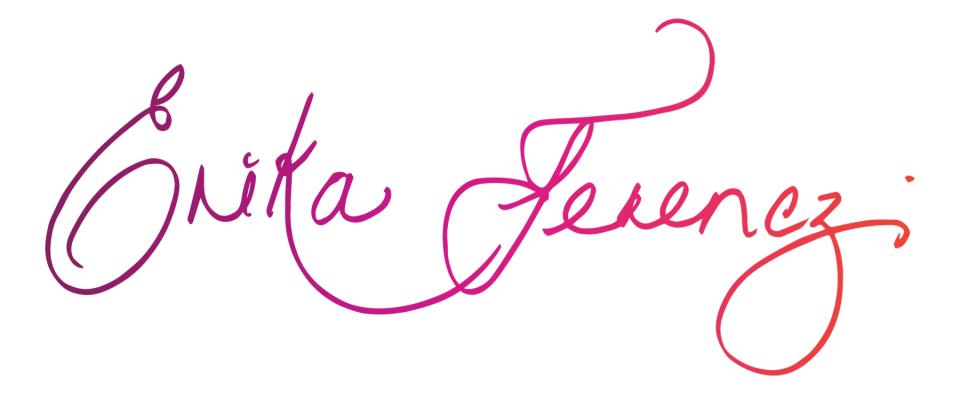 2013 Copyright and All Rights Reserved, Erika Ferenczi, ErikaFerenczi.com & Life is Yours, LLC.
---
WANT TO USE THIS ARTICLE IN YOUR NEWSLETTER OR WEB SITE? You can, as long as you include this complete paragraph with it: Erika Ferenczi, ACC, CPC, ELI-MP, EH, MFIN is a Business & Financial Freedom Mentor, Dynamic Speaker, Loving Mom. She is the Founder of www.TheUnstoppableFemale.com and Author of: Beyond The Lies ~ The Ways Women Sacrifice Freedom by Relying on Others. Erika is a Financial Expert by profession and a Business Mentor by heart. She specializes in helping business owners get more clients and double or even triple their income in record time. Erika believes that you are not free until you are financially free and that the moment you turn your business into your life's mission and you learn the art of marketing and sales you can not help but succeed and she is eager to show you how.