If you are a mom, you know how incredibly patient you need to be with an infant when he or she starts to grow and mature. First they begin to crawl and then walk and eventually they learn how to run.
You have to be incredibly patient when babies start crying, especially when they won't stop, because they have no way to communicate what is happening to them.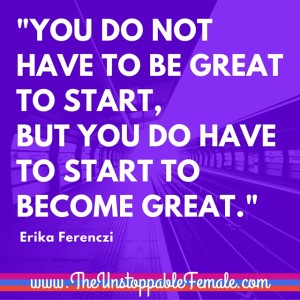 You need even more patience when they start to grow and make all sorts of mistakes. They get into trouble, they fall and get injured, they may get lost, they may be disrespectful or even make a comment to someone that a no sane adult would ever make.
And yet…
We smile.
We are patient.
We teach.
We encourage.
We lovingly tell them to try again (while we smile).
Patience, it seems, is never ending.
I hope you that you will be able to see your own business like this.
A little infant that is on a journey of growth, on a journey to greatness. A little infant that has the potential to become the best; if nurtured, loved, guided and taught.
Stop wanting to make it all perfect. Stop expecting instant greatness, or overnight success…
these things rarely happen.
"Overnight success" is usually the result of a very strategic crafted plan built on patience, commitment and perseverance. Overnight success is the result of refusing to stop, refusing to give up and finding yet another way to make things work out.
Imagine what would happen if you gave up on a baby trying to learn to walk just because she fell a couple of times?
She would never learn how to walk!
How would her life be?
How would her future be?
Do not give up on yourself.
Do not give up on your future.
You may fall, or have challenges along the way…but you need to keep moving forward, because…
If you know this is what you are meant to do…
If you know this is what you want to do…
If you know this is what you were put here on this earth to do…
Then keep moving forward, it is worth it.
The world needs your work.
The world needs your best self.
It is time to step up.
Let's go.
With all my desire to see you succeed,
Much love,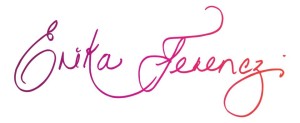 2015 Copyright and All Rights Reserved, Erika Ferenczi, ErikaFerenczi.com & Life is Yours, LLC.
---
WANT TO USE THIS ARTICLE IN YOUR NEWSLETTER OR WEB SITE? You can, as long as you include this complete paragraph with it: Erika Ferenczi, ACC, CPC, ELI-MP, EH, MFIN is a Business & Financial Freedom Mentor, Dynamic Speaker, Loving Mom. She is the Founder ofwww.TheUnstoppableFemale.com and Author of: Beyond The Lies ~ The Ways Women Sacrifice Freedom by Relying on Others.  
Erika is a Financial Expert by profession and a Business Mentor by heart. She specializes in helping business owners get more clients and double or even triple their income in record time.   Erika believes that you are not free until you are financially free and that the moment you turn your business into your life's mission and you learn the art of marketing and sales you can not help but succeed and she is eager to show you how.