Hi there, how are you today? I hope you had
a fabulous time during the holidays and you had time
to rest and replenish.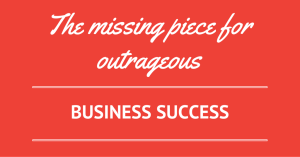 I did, I totally unplugged for 2 full weeks.
That meant I logged out of email, Facebook, Twitter and all social media profiles.
I committed to using electronics at a minimum and being as present as possible for my kids and family. [Check out the pics below!
I have to tell you, it was heaven! 
I so needed the rest, my mind needed to rest.
Have you ever felt like that?
I bet you have, there is not a single entrepreneur
I know that does not feel overwhelmed by so much 
information coming from so many different sides.
So here is what I learned, I am sharing with you
in the hopes it helps you in this coming year.
If you want More Success IT IS FUNDAMENTAL TO UNPLUG. Yes, if you want to grow your income and grow your business you need to unplug and have fun once in awhile (more than once in awhile is even better). Make sure you schedule that early in the year! If you do not, you run the risk of eventually starting to hate what you do, and that is not what we are after.
SCHEDULE THE IMPORT THINGS FIRST, OTHERWISE THEY WON'T HAPPEN. Yes again, you are an entrepreneur for a reason: freedom and lifestyle, remember? I know some days do not feel like that, I have so been there… but at the beginning of the year I sit down and block out in my calendar all the important dates of my year (kids and hubby's birthdays, anniversary, vacations, time off, days kids are off from school). Yes, they are blocked in my agenda by the 5th day of every year! Go ahead and do the same if you want, you will be surprised your productivity won't diminish, it will actually increase!
COMMIT TO YOUR NEEDS. The days you block off to rest you need to really unplug. They are commitments, as important as the commitments with your clients, or that important person in your life. Do not waive them and have fun during those times. What good is it to have a business and great income if you are not enjoying your life?
You always attract what you put out.
If you are tired, angry and overwhelmed at
your business what do you think will happen?
Opportunities and growth stall,
because the wiser part of you KNOWS you cannot
take anymore, not for the moment at least.
Go, rest, replenish and come back
ready to take on the world.
See you next time.
Much Love,
2016 Copyright and All Rights Reserved, Erika Ferenczi, ErikaFerenczi.com & Life is Yours, LLC.
---
WANT TO USE THIS ARTICLE IN YOUR NEWSLETTER OR WEB SITE? You can, as long as you include this complete paragraph with it: Erika Ferenczi, ACC, CPC, ELI-MP, EH, MFIN is a Business & Financial Freedom Mentor, Dynamic Speaker, Loving Mom. She is the Founder ofwww.TheUnstoppableFemale.com and Author of: Beyond The Lies ~ The Ways Women Sacrifice Freedom by Relying on Others.  
Erika is a Financial Expert by profession and a Business Mentor by heart. She specializes in helping business owners get more clients and double or even triple their income in record time.   Erika believes that you are not free until you are financially free and that the moment you turn your business into your life's mission and you learn the art of marketing and sales you can not help but succeed and she is eager to show you how.