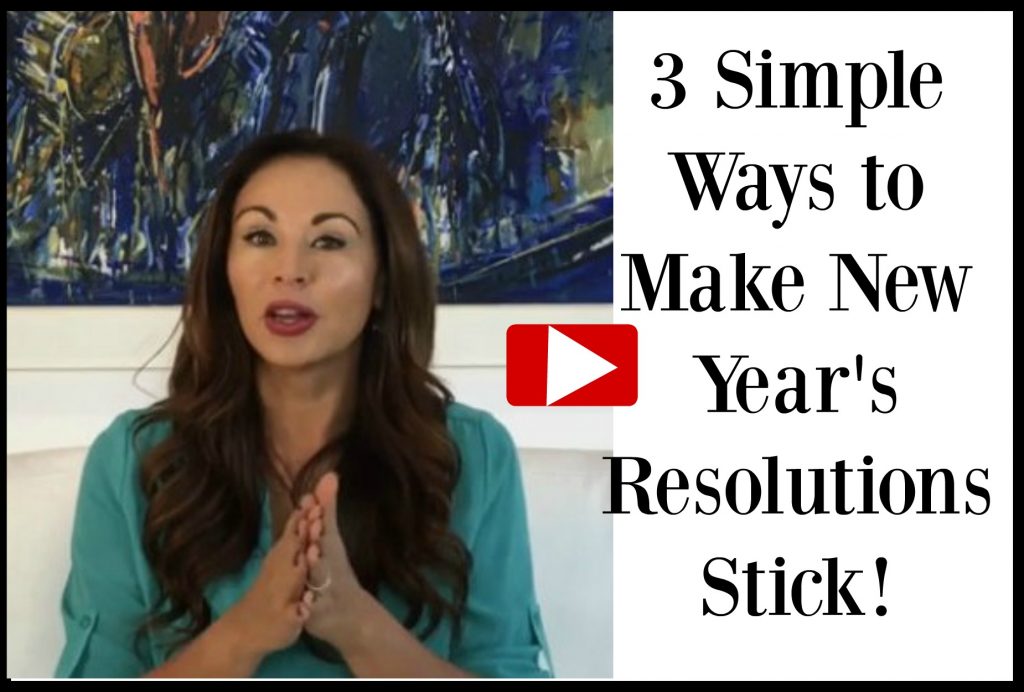 Happy end of January. Can you believe it? January is already over!!!
31 days have passed since the begging of the year, for most people the commitment to
those new year's resolutions is winding down a bit, so today I want to talk about what
you can do right now to make your resolutions a reality!
Let me ask you something.
Have you ever been to a Christmas  or New Year's party, or just been talking to someone
at the end of any given year, and they start telling you all about their New Year's resolutions?
"I'm going to lose 10 pounds."
"I'm going to stop smoking"
"I'm going to do this and I'm going to do the other."
Maybe it's a loved one, or someone you've known for a couple of years
or even longer. Every single time— at the end of the year—you hear the same things.
I guarantee you that while you're listening to them, you're thinking,
"Yeah. Yeah. Yeah. Yeah, yeah, yeah, yeah"
People have the best intentions to do the things they resolve to do.
However, it's been proven that four months after  the year begins, 90% of all New Year's
resolutions have gone out the window.
What can you do to make sure that your New Year's  resolutions stick and that you actually
make them a reality?
Watch, listen to read below!
Enjoy! With all my desire to see you succeed
,
P.S. If you have not joined us  yet make sure you check out The Richer Life Summit where
I am interviewing 27 experts to help you become more productive, grow your business faster
and achieve the level of success and freedom that ONLY the 2% of the population of the planet will ever achieve. Join Us Here.
2016 Copyright and All Rights Reserved, Erika Ferenczi, ErikaFerenczi.com & Life is Yours, LLC.
---
WANT TO USE THIS ARTICLE IN YOUR NEWSLETTER OR WEB SITE? You can, as long as you include this complete paragraph with it: Erika Ferenczi, ACC, CPC, ELI-MP, EH, MFIN is a Business & Financial Freedom Mentor, Dynamic Speaker, Loving Mom. She is the Founder of the www.TheUnstoppableFemale.com and Author of: Beyond The Lies ~ The Ways Women Sacrifice Freedom by Relying on Others. Erika is a Financial Expert by profession and a Business Mentor by heart. She specializes in helping business owners get more clients and double or even triple their income in record time.   Erika believes that you are not free until you are financially free and that the moment you turn your business into your life's mission and you learn the art of marketing and sales you can not help but succeed and she is eager to show you how.