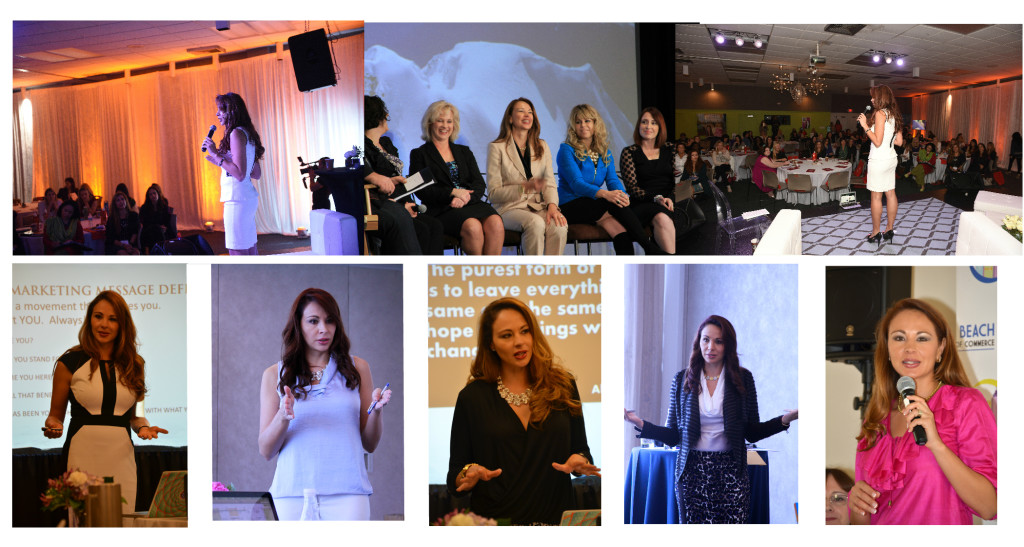 Speaking
Erika started her journey in a corporate job where she was traveling the world and living the life of her dreams to a stay home mom, relocating around the world following her husband's career and trying to raise her family in the process. Until one day she woke up and realized her life was shattering in front of her own eyes.
At that moment she reached the moment of ENOUGH IS ENOUGH when she made the decision to make herself and her life a priority again to create the life and work she desired to have.
She dedicates her time and every waking hour to helping women and girls become the best version of their selves, create a life they can love and be proud of and thrive no matter what!
Erika leads her audiences with a dynamic, fast-paced mix of very practical how-to information where she will empower you and your audience to go after their dreams as well as to create a plan to achieve their objectives and she delivers her content with a high dose of inspiration and motivation.
Her infectious energy and direct spirit facilitates audience understanding of the steps they need to take to increase their profits. She helps ignite the spark that will propel them to action.
Some of Erika's most popular topics are:
(click below to open her one sheet)
1. The Financial Freedom Blueprint: How to Activate, Connect and Convert Your Ideal Clients to Make Real Money Consistently
2. Monetize Your Message Formula: How To Define a Powerful Marketing Message and to Monetize It From The Start
3. Captivate Your Clients System: How to Attract Your Ideal Clients and Make More Money Consistently.
4. The Unstoppable Female: How To Get The Inspiration, Motivation And Determination To Achieve Your Dreams And Thrive No Matter What.
Click here to open her one sheet or submit a speaker request.